What if managing money no longer felt overwhelming, confusing, or stressful? What if you could actually love your budget and all of its benefits?
Maybe you're tired of always ending up short each month and wondering what you can truly afford.

Maybe you feel like you could be saving more or doing better, but you're not sure where to start or how to regain control of your money.

Maybe...you want to buy that darn latte or pay for that vacation and feel good about it for a change.

I know firsthand how frustrating it can be to constantly worry about money and your cash flow, but establishing a solid budget can help you eliminate these issues forever.

Having a solid budget will help you:

Feel more in control of your situation
Provide stability so you worry less about money
Gain a clear focus on your goals
Pay down debt and avoid getting more
Build your net worth and secure your financial future
Unfortunately, it's the crucial starting point most people ignore.

As a Certified Financial Education Instructor and financial coach, I've encountered many people who preferred to jump right in. They believed they could somehow fix all of their financial problems without developing a solid foundation first.
As you would expect, starting at Step 4 when you haven't even completed Step 1 doesn't lead to much success.

Love Your Budget is the ultimate no cookie-cutter DIY budgeting course that you've been waiting for.
This course will help you finally #WIN with budgeting.
With 5+ hours of video content, a downloadable course workbook, and step-by-step instructions, you'll learn how to create a realistic budget that you love and can stick to while living comfortably.

Myths you're telling yourself about budgeting:

Let's be completely honest. When some people hear the "B" word, they cringe a little inside. There are very few people I know (if any) who openly admit that they enjoy budgeting. My hope is that this course will change that.

Whether you hate budgeting after experiencing past failures or are afraid to start, here are a few lies you might have told yourself.
1. I don't have a spending problem. Therefore, I don't need a budget.

A budget isn't meant to mask or fix your spending problem. It's meant to help you better control and manage your money by knowing exactly where it's going. After working with some clients, I've found that most people don't really track their spending and know where their money is going. Even if your situation isn't dire and you're not struggling financially, you can still benefit from sticking to a budget if you're trying to reach certain short or long-term financial goals.
2. Budgeting takes too much time.

Sure, budgeting does take some time and dedication. It can especially require more time upfront to set everything up. But, how much time are you wasting worrying about money and trying to figure out where yours went? When done correctly, budgeting can help you gain back some of your precious time and help you feel more confident about your finances. This course will show you several streamlined approaches to building a solid budget quickly and efficiently.
3. Budgeting means I can't spend money on anything fun.

This is one of the biggest myths I hear. A good budget is a realistic spending plan that you create based on your needs and preferences. There's nothing wrong with budgeting for fun and entertainment and I actually recommend doing so if you want to stick with your long-term spending plan.
4. Budgeting is unnecessary, I just need to make more money.

It's great to want to earn more money, but increasing your income won't eliminate all your financial problems. In fact, it will just increase them if you don't learn how to properly manage your finances. I had to learn this from experience.
5. I'm debt-free and doing well for myself so having a budget is pointless.
First off, if you're debt free and have some savings set aside, congrats! However, budgets aren't just for people who are bad with money. A budget helps you manage the money you have and remain
debt free. As long as you have an income, you'll probably benefit from using a budget. Some methods of budgeting are less strict than others and I explain the different options in this course.
Your budget is one of the most important financial tools you'll ever have.
Money is just a tool. Its power lies in the knowledge to properly manage, create, and maintain what you have.
Whether you're in debt, saving for you next big purchase, or wondering why your money seems to disappear so fast, having an effective budget is a must.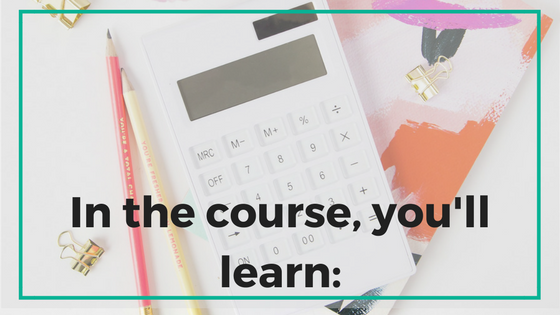 How to change your mindset to embrace budgeting and abundance

How to set financial goals

6 different types of budgeting methods you can try

Secrets to creating a successful budget

Tips for managing periodic and unexpected expenses

Step-by-step tutorial/guide to setting up your own winning budget

How to spend less and earn more to even out the numbers


Options for budgeting for fun while still meeting your goals

Ways to stick to your budget and cut out impulse spending without feeling deprived

How to maintain your budget over time - the key to long-term success!


And more!
Your Instructor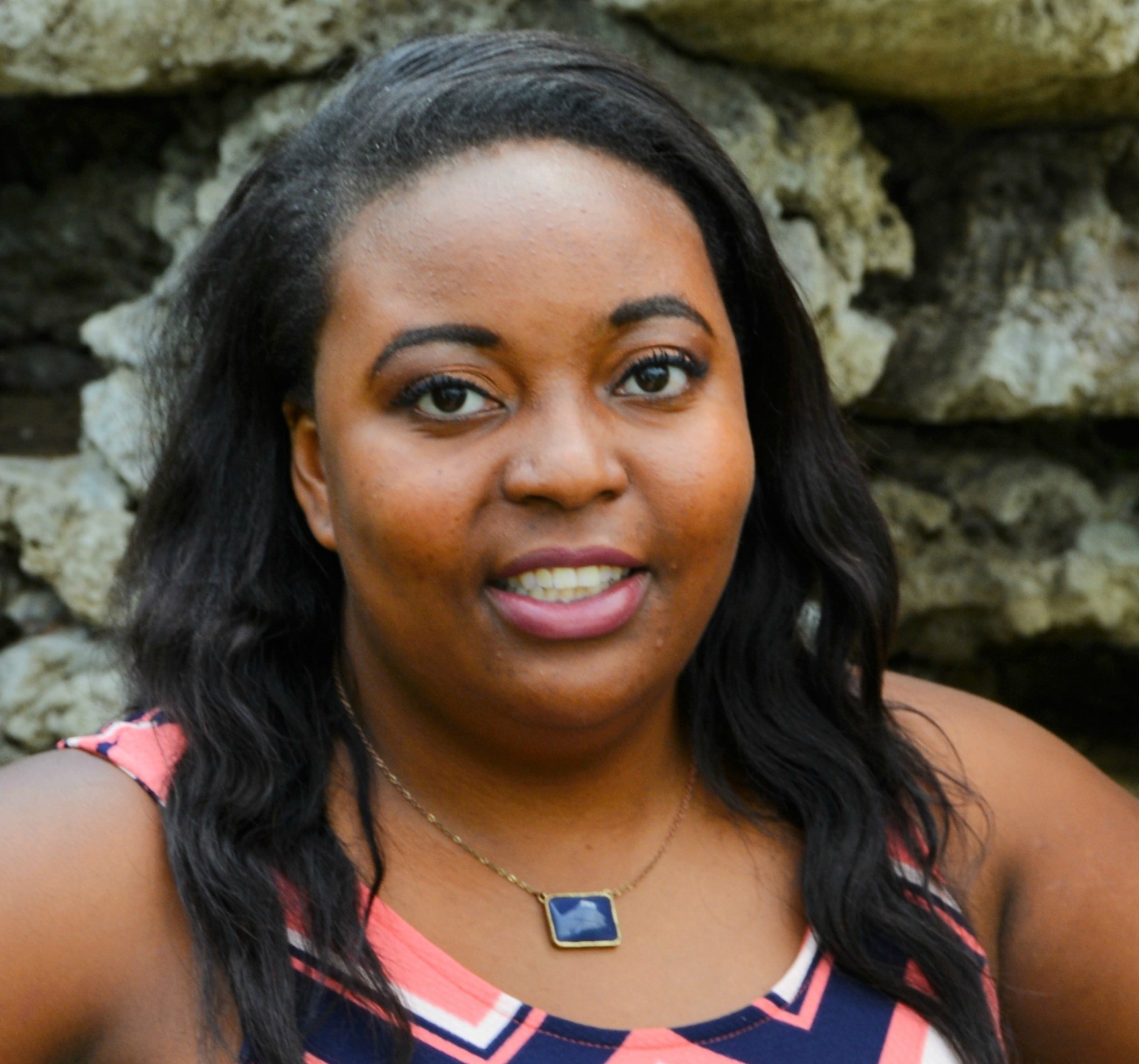 Hi, my name is Choncé. I'm a Certified Financial Education Instructor, money coach and founder of MyDebtEpiphany.com.
Five years ago, I was a single mom living paycheck to paycheck and struggling to make ends meet. I was overwhelmed and stressed out about money. I didn't know where to start when it came to improving my situation.
Saddled with $30,000+ of debt, I didn't know how I was going to pay it off fast while only making $28,000 per year.
Since then, I've regained control over my finances, and actually paid off $50,000 of debt in a matter of just a few years and increased my income. It's all thanks to developing a solid and realistic budget to help me meet my goals.
My budget has become my power tool for financial success. As a financial educator, I'm passionate about helping people go from barely surviving, to thriving.
I want everyone to enjoy the benefits of using a budget they love and use it as a tool to live their best life!
Course Curriculum
Introduction
Available in days
days after you enroll
Module 1: Setting a Foundation
Available in days
days after you enroll
Module 2: Choose Your Budgeting Style
Available in days
days after you enroll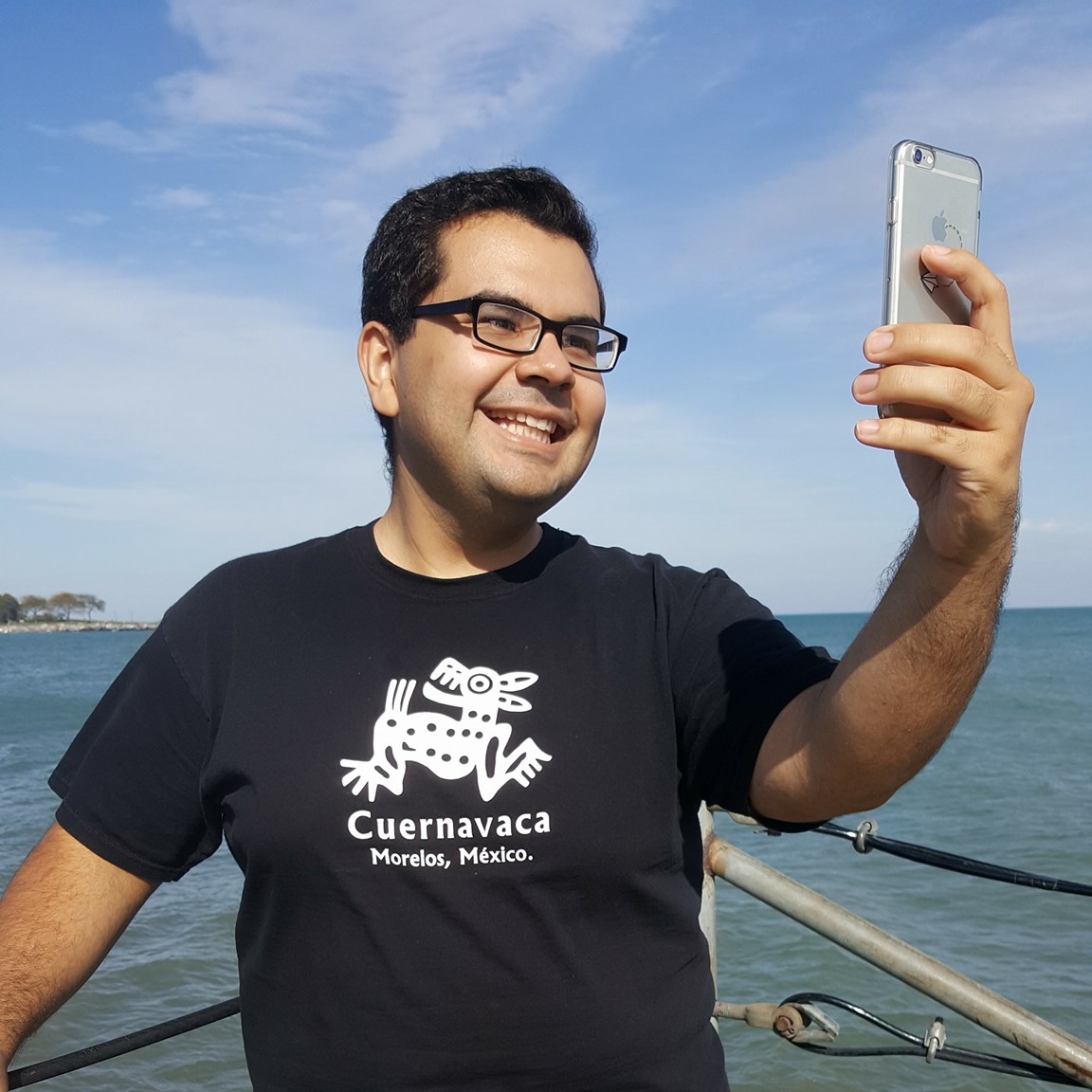 Taking this course showed me that budgeting is not so scary! It's crazy to think about how much money I was wasting by not budgeting. I would often feel overwhelmed by the amount of debt I owed. And even though I would pay the minimum for everything on time, I would still feel trapped by the looming numbers. Now, I can account for all of my income, and transfer so much more of it into savings! Even after purchasing a somewhat, but necessary, luxury like my new laptop, I still feel in control of my finances.
- Carlos

In addition to the 4 basic modules, check out the awesome bonuses that come with the course!
1. Course workbook with worksheets and action steps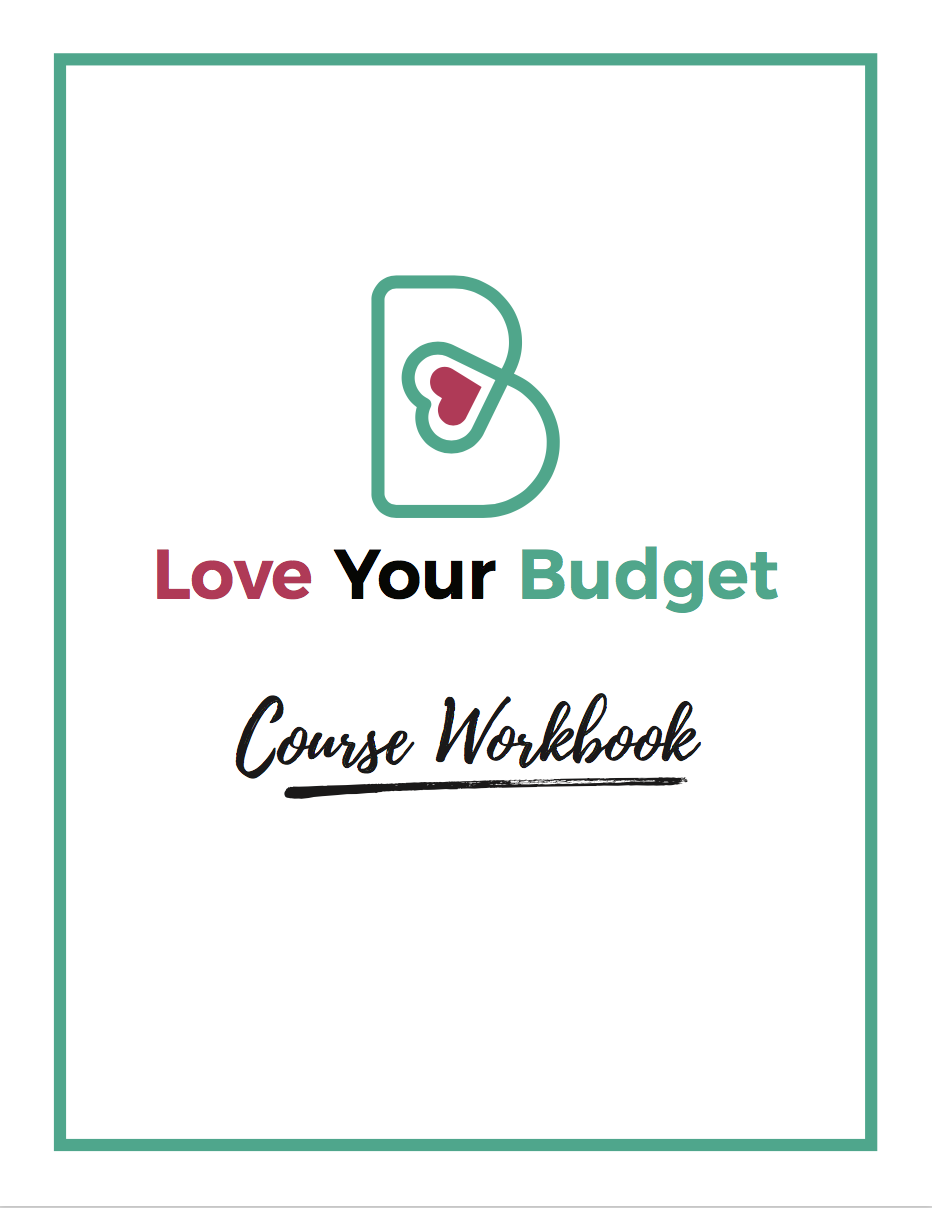 2. BONUS 5th module with advanced lessons to help you reach your specific financial goals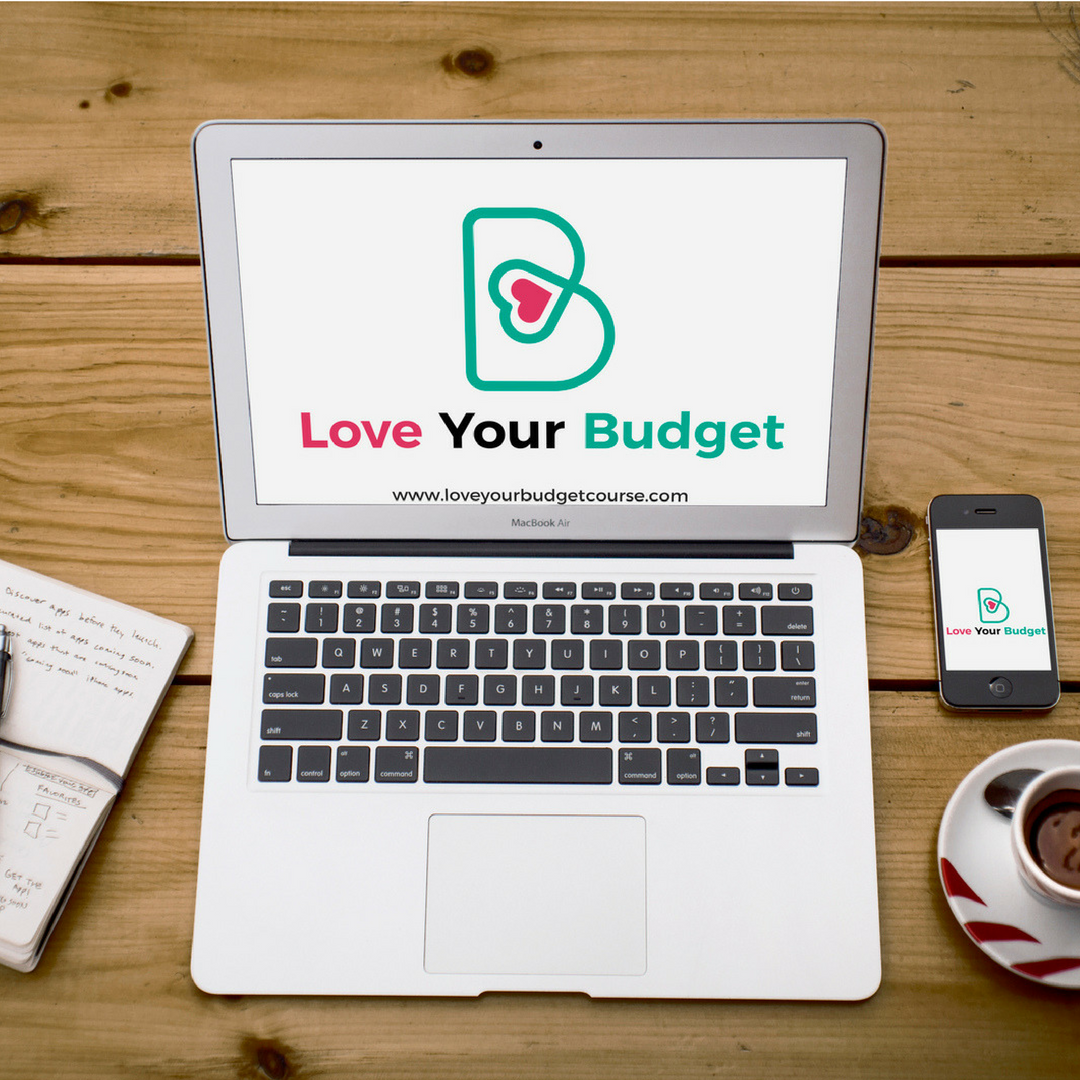 3. Secrets of Successful Budgeters video series (Interviews with real people enjoying life on a budget)
(This series includes 3 one-on-one video interviews with people who live well on a budget to see how they're making it work and thriving.)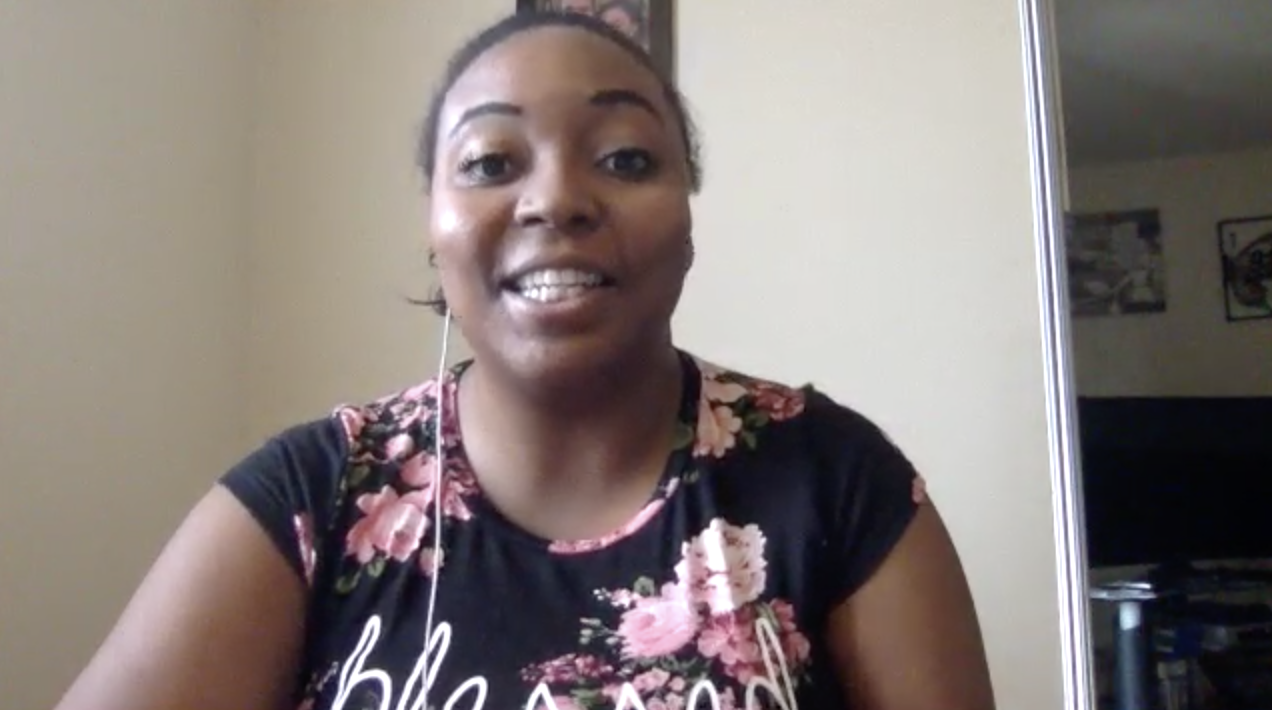 4. Budget Beyond Your Paycheck Worksheet Bundle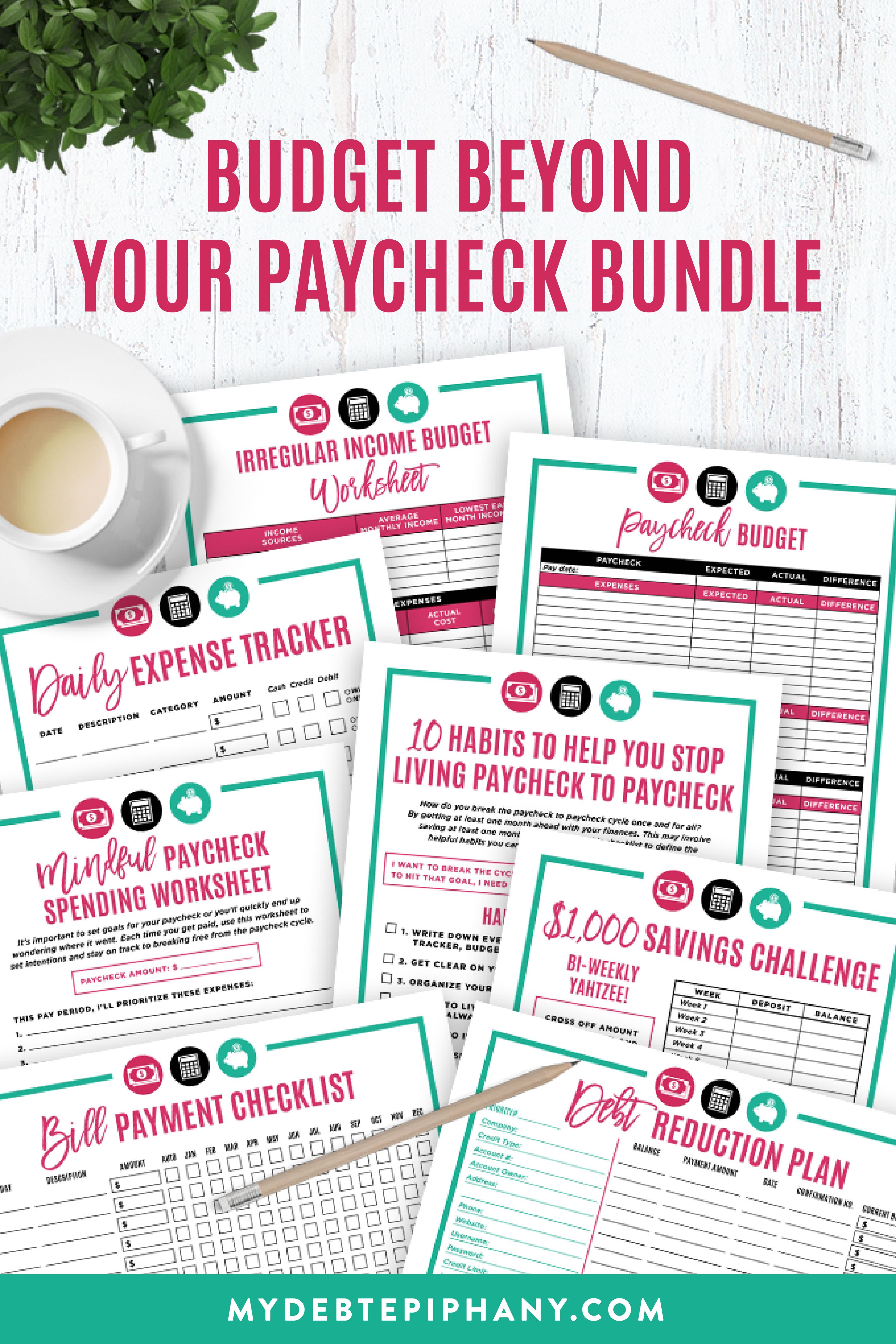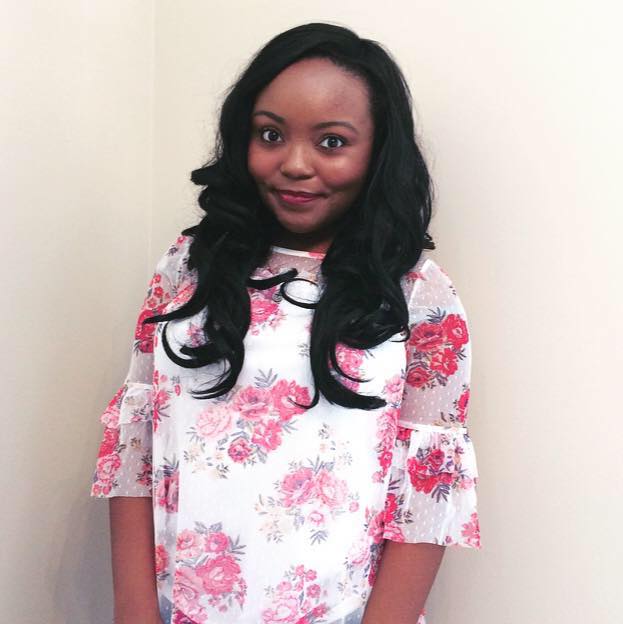 Whether you're a budget hater or just never really gave it a shot, this course is going to help you view your finances in a whole different light and finally feel like you're the one in the driver's seat. Like most people, I didn't even realize that money was making me anxious. I tried the whole budget thing in the past but now see I was doing A LOT wrong. Chonce debunks all the nonsense surrounding budgeting and gives you options followed by a clear action plan that anyone can follow for financial success!
- Miracle
Love Your Budget is For You If:
You're tired of wondering where your money went
You want to control your money instead of having it control you
You're over spinning your wheels and trying budgeting methods that always fail
You're willing to get rid of all your negative opinions about budgeting and embrace a positive experience with an effective system
You want to use your budget as a tool to help you save more and pay off debt
You're willing to be honest about your financial situation
You're coachable and eager to complete the short action steps at the end of each lesson that help you create a long-term system for success.
Love Your Budget is Not For You If:
You're just looking for a "quick" workaround - If you just want to connect your checking account to an app and have it spit out recommendations, this course won't help you as it focuses on teaching you how to improve your relationship with money and create a hands-on realistic budget you can stick to. If you're going to be in the driver's seat when managing your money, you need to actually assume the role.
You're comfortable with your current situation. Love Your Budget will show you how do a complete 180 with your finances. Students do need to be self-motivated, so if you're comfortable with where you're at now, you may not be willing to achieve better results.
You're not interested in learning how to improve your money mindset. The money mindset lesson is one of the most important lessons in this course. In it, you learn how to take your thoughts and actions away from scarcity and toward abundance when you budget. If you want to create a budget that allows you to live a lifestyle you love, you also have to be interested in changing your mindset. If this sounds like something you're not interested in doing, you probably won't be able to benefit from the course.
Frequently Asked Questions
When does the course start and finish?
The course starts now and never ends! It is a completely self-paced online course - you decide when you start and when you finish.
How long do I have access to the course?
How does lifetime access sound? After enrolling, you have unlimited access to this course for as long as you like - across any and all devices you own. This includes any content updates I may add.
Can I take this course on a mobile device or tablet?
Yes, this course is hosted on a responsive platform so you can view the course from your cell phone, tablet, etc.
How long does it take to complete the course?
I know you're busy, which is why I created a course that is effective, but streamlined There are around 5 hours of video content across all modules - technically, you can get through the entire course in as little as one day! However, I recommend that you set aside enough time to complete the homework and apply the lessons. Realistically, this means 2-3 weeks to complete the course if you if you allow enough time to digest the material.
What makes this course different from others?
I actually haven't run across too many budgeting courses actually as it seems like this topic is commonly (and unfortunately) overlooked. That said, this course is a one-stop-shop for ALL your budgeting needs. You'll not only learn the why and how when it comes to budgeting, but as you go through the lessons, you'll also be transforming your relationship with money. This is powerful because you'll be managing money for the rest of your life. You might as well enjoy doing it right? This course also comes with a companion workbook to help you complete the action steps and stay organized. Plus, the instruction material is not just me talking at you. It includes real-life examples, and obstacles everyone faces along with how to overcome them so you can truly thrive. This format makes it fun and entertaining to learn about money. It probably won't feel like a class or your typical course but you'll still be learning and implementing a ton!
Can't I just find information online about budgeting?
I'm pretty sure you can hunt through the archives in Google and find a ton of content on budgeting. But have you done that yet? If so, has it truly helped you? Having access to all content is not the most thing when it comes to improving your finances. It's all about having the right strategy, trial and error, implementation, then maintaining your results. I created this course to include all three when it comes to learning how to budget better so you are paying for the convenience of having all this information and knowledge at your fingertips. In the course, you learn what to do, why, how often, and proven strategies to take so you can create a budget you love and enjoy sticking to. The peace of mind, financial success, and lifestyle improvements you'll enjoy as a result are worth way more value than the price of this course.
What happens if I'm unhappy with the course?
I want you to win with budgeting and would never want you to be unhappy with this product. That said, If you are unsatisfied with your purchase, contact us in the first 15 days and we will give you a full refund. I know you're going to love this course and gain a ton of value from it. However, I can't guarantee your results, which is why your investment is risk-free. No matter how much knowledge, guidance, and coaching is given during this program, it's still up to you to take action to improve your finances. With this in mind, if you are unsatisfied with your purchase and can prove that you've done the work, please contact me within 15 days of your purchase to complete a refund request form.